Need Pest Service Now?
Call (860) 446-7500
"We approach every account with the idea that if we know the pest and it's biology then we are able to treat the issue without the over use of pesticides." C. Mojo
We are pest professionals. We provide top quality pest management services for residential & commercial properties. We handle all types of pests like ants, bats, rats, wasps, mice, termites, bedbugs, spiders, raccoons, squirrels and more. Contact us today to schedule a free inspection with one of our experts or get a quote over the phone.
Our Guarantee: If your pest comes back, we come back for FREE! Inspections and quotes are FREE! Contact us today to schedule an appointment.
Insect Control
Ants
Spiders
Bed Bugs
Termites
Silverfish
Wasps
Yellow Jackets
Carpenter Bees
Powder Post Beetles
Cockroaches
Wildlife Control
Bats
Raccoons
Grey Squirrel
Flying Squirrel
Groundhog
Skunks
Rodent Control
House Mouse
White Footed Mouse
Norway Rat
Roof Rat
Deer Mouse
Got Something strange or unknown?
Call or text us, we love a challenge!
Take a picture or save the bug
Text the picture to 860-446-7500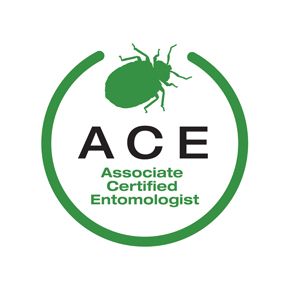 An ​A.C.E. is professional, knowledgeable and honest.
An Associate Certified Entomologist is a certification earned through the Entomological Society of America. Check us out on the E.S.A website www.entocert.org
~ Christopher Mojo A.C.E
Are you ready to stop your pest issue?